Medical Marijuana Professionals in Florida
At "I Got My Life Back," we value compassion and empathy in our healthcare professionals, alongside their extensive experience and ingenuity.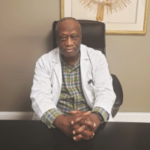 Dr. Donald Temple
Palm Harbor, FL
Dr. Donald Temple is a doctor located in Palm Harbor, FL. He has over 45 years of experience in the medical industry and is certified by the American Board of Surgery.
Boca Raton, FL
Dr. Khan is board-certified in Internal Medicine with more than 15 years of experience. At his practice, you will be welcomed by a friendly and knowledgeable staff, and be treated as an individual rather than a number.
"I Got My Life Back" offers quality services by Florida-based, well-established medical professionals to patients throughout the state.
Select an option below to navigate through the site
Resources
Get answers to common and condition-specific questions, access studies and webinars
Submit your own Florida medical marijuana testimonial