Your guide to compassionate care
We are a group of medical doctors with a strong belief in providing wellness procedures to address a patient's total well-being and quality of life.
Again and again, we've heard our patients use this phrase as they describe changes in their health during treatment. We feel that it's an accurate message to reflect the desired outcomes of our practices and total care programs.
Select an option below to navigate through the site
Tell us your location and needs through a 100% HIPPA-compliant form, and we'll connect you with a local practice
At "I Got My Life Back," we value compassion and empathy in our healthcare professionals, alongside their extensive ingenuity and enthusiasm.

Dr. Michelle Beasley
Fort Walton Beach, FL + Pensacola, FL
Dr. Beasley is a Board Certified Physician, who has been in practice for over 15 years serving the Pensacola community. She is also a licensed pediatrician.

Dr. Joseph Dorn
Tallahassee, FL
Dr. Dorn has been an established Florida medical professional for 25 years. He was the founding physician with Medical Marijuana Treatment Clinics of Florida.
Dr. Leonard Fichter
Panama City Beach, FL
Dr. Fichter brings over 20 years or experience and training to provide each patient with care that suits their needs.

Dr. Henry Kirsch
Tallahassee, FL 
A Gainesville native, Dr. Kirsch commits to helping patients find relief through education, compassion, and care.

Dr. Aaron Lichtman
Jacksonville, FL
Dr. Aaron Lichtman's unique background in Nuclear Medicine and medical cannabis provide him with a distinct perspective that helps patients to take control of their health.
Dr. Jeffrey Ruterbusch
Orange Park, FL
Since his retirement from the military, Dr. Ruterbusch has been dedicated to improving the lives of others.

Dr. Frank Watson
Tallahassee, FL
In his work, Dr. Watson interacts with the body's neurology system and other modalities to bring improvements to overall health.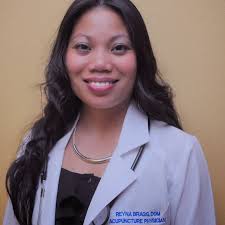 Dr. Reyna Bragg
Sun City Center, FL
Dr. Bragg is dedicated to providing compassionate care and hope for families while enhancing their health, wellness and quality of life. She utilizes a holistic medical approach to best address your health care needs.
Dr. James Campbell
The Villages, FL + Casselberry, FL
Dr. James Campbell studied medicine at the Saba University School of Medicine in the Caribbean Netherlands. He completed Residency and Registrar Training in Internal Medicine, Neurology, Family Medicine, and Consultation/ Liaison Psychiatry.

Dr. Esther Echevarria
Lakeland, FL + Sun City Center, FL + North Port, FL
Dr. Echevarria graduated with honors from the internationally-renowned medical school at Universidad Autónoma de Guadalajara. She has practiced medicine in Tampa, and is affiliated with St. Joseph's Hospital acute care. She has 17+ years of diverse medical experience.

Dr. Jeff Leimbacher
St. Petersburg, FL
Dr. Leimbacher received his medical degree from Temple University School of Medicine and has been in practice for more than 30 years. He is board certified in both family practice and emergency medicine, and has privileges with HCA Medical Center Hospital.

Dr. John Sosa
Tampa, FL
Dr. Sosa is deeply committed to the well-being of his patients.He takes a thorough and precise approach to his consultations to ensure that he is consistently giving accurate diagnoses.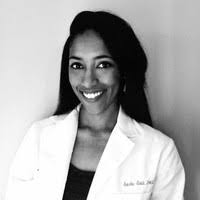 Sasha Saidi, PA-C
The Villages, FL
PA-C Saidi has completed extensive research to understand the nature of her patients' conditions and is dedicated to providing heartfelt care.

Amanda Secran, LCSW
Orlando, FL
Amanda Secran has extensive experience in patient diagnosis, and aims to make improving mental health a priority.

Dr. Achilles Stachtiaris
Port St. Lucie, FL
Dr. Stachtiaris' patient care philosophy is one of total patient care, not just treating the symptoms.

Dr. Irfan Khan
Boca Raton, FL
Dr. Khan is board-certified in Internal Medicine with more than 15 years of experience. At his practice you will be welcomed by a friendly and knowledgeable staff, and be treated as an individual rather than a number.
"I Got My Life Back" offers quality services by Florida-based, well-established medical professionals to patients throughout the state.
Follow us on social media for information on doctors, tips on improving your health, and more!